Hi and welcome to this week's edition of Lately on the Lake. This is where I share what I've been up to, what I'm working on, what I'm loving and what's inspiring me this week. It's also the first Saturday which means it's time for Handpicked 4 You. Sharing what my friends are loving this week too.
I'm Regina and this is Saved From Salvage. My spot on the internet to share all my DIYs, furniture flips, roadside finds, tablescapes and event inspiration. I'm glad you are here. Sign up at the bottom of the post to get on the list and receive my weekly update.
WHAT I'VE BEEN UP TO
Last weekend we headed to NJ to celebrate a special little guys 4th birthday. These have to be my favorite pictures. The birthday boy fell asleep in his pop's arms.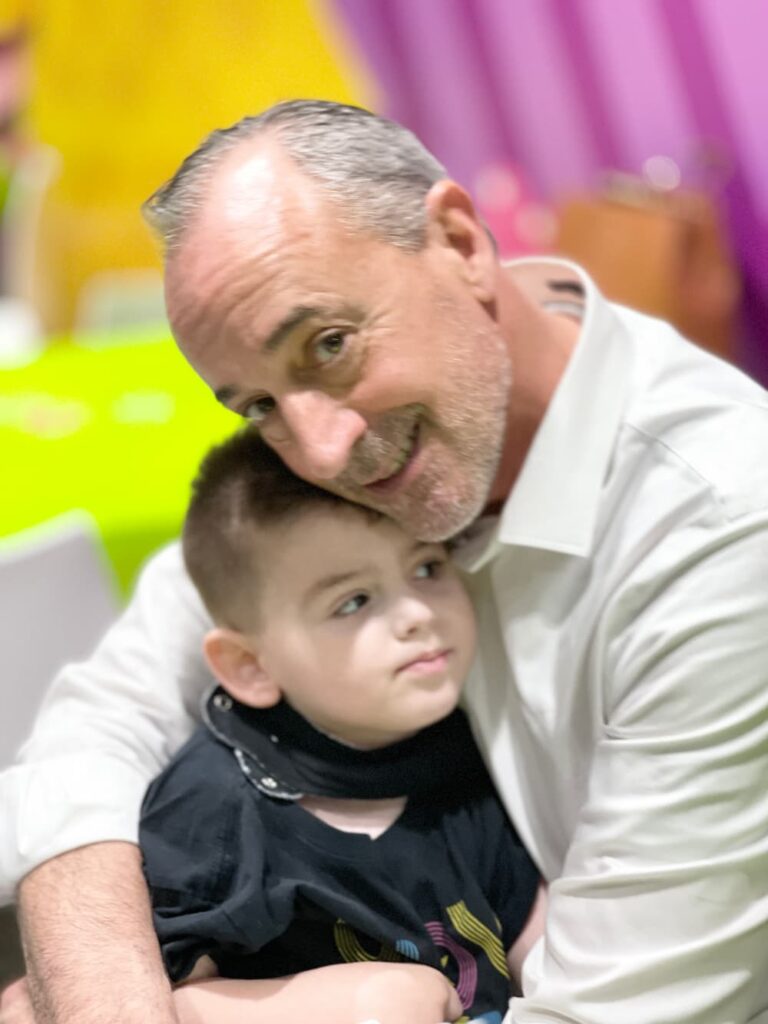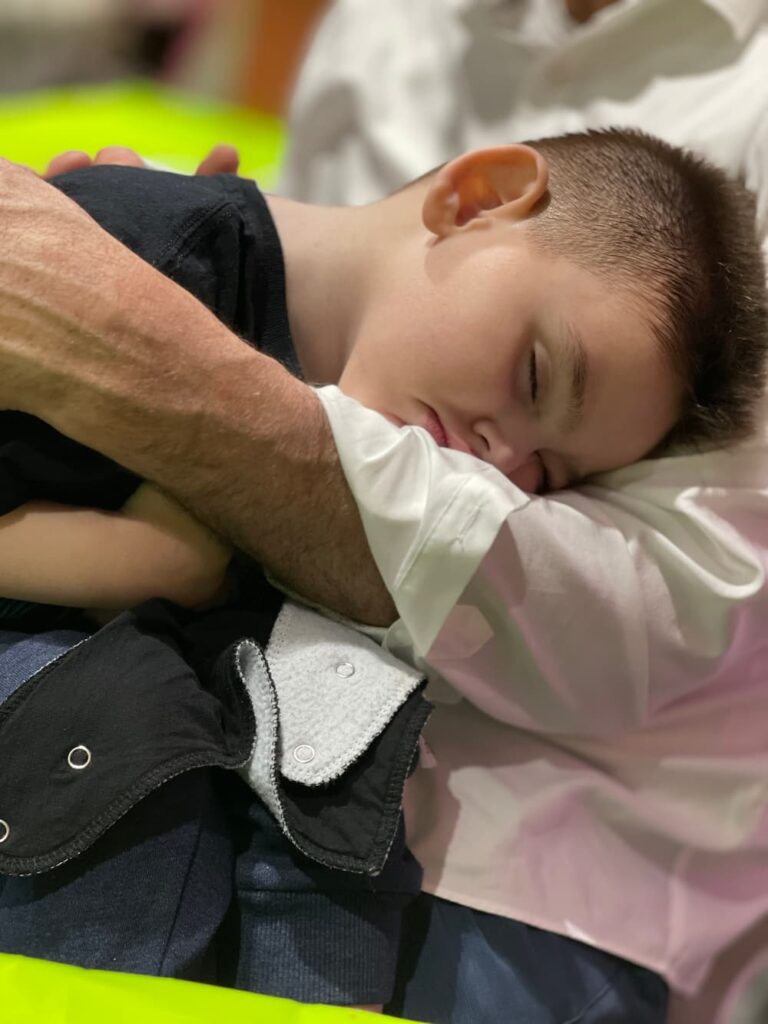 Carmine spent Sunday working in the Sun/Cat room. He got the ceiling patched and painted then a first coat of primer on the walls.
Here's what it looked like, it will be so nice and bright. Plus he built me extra large window sills for plants.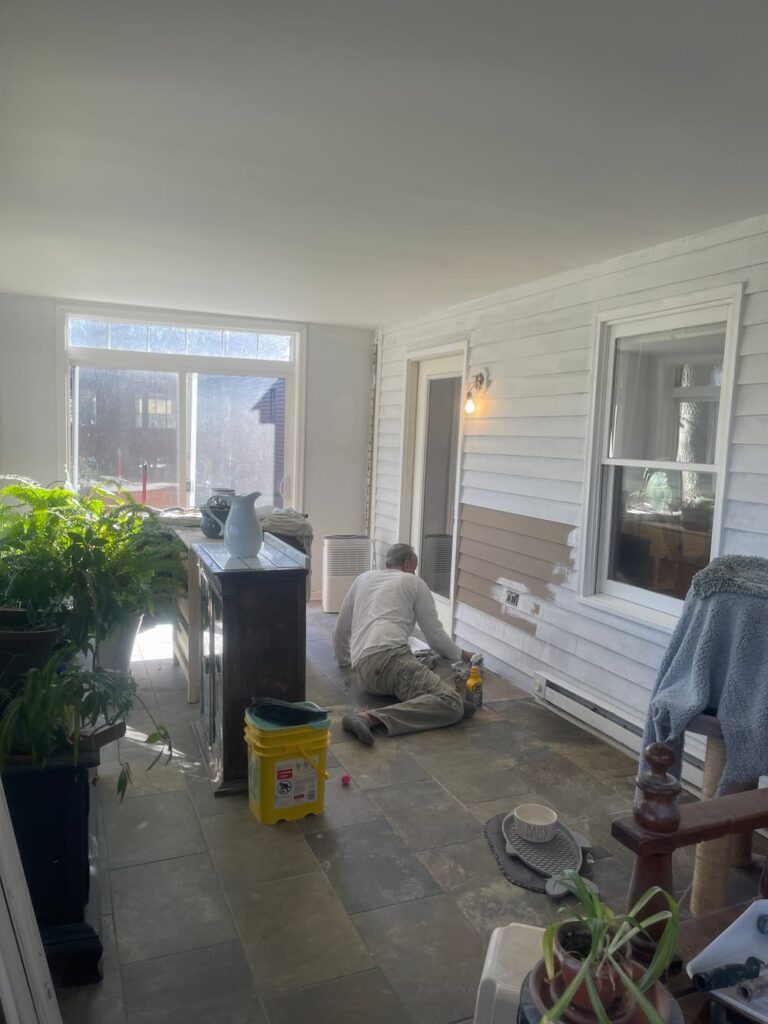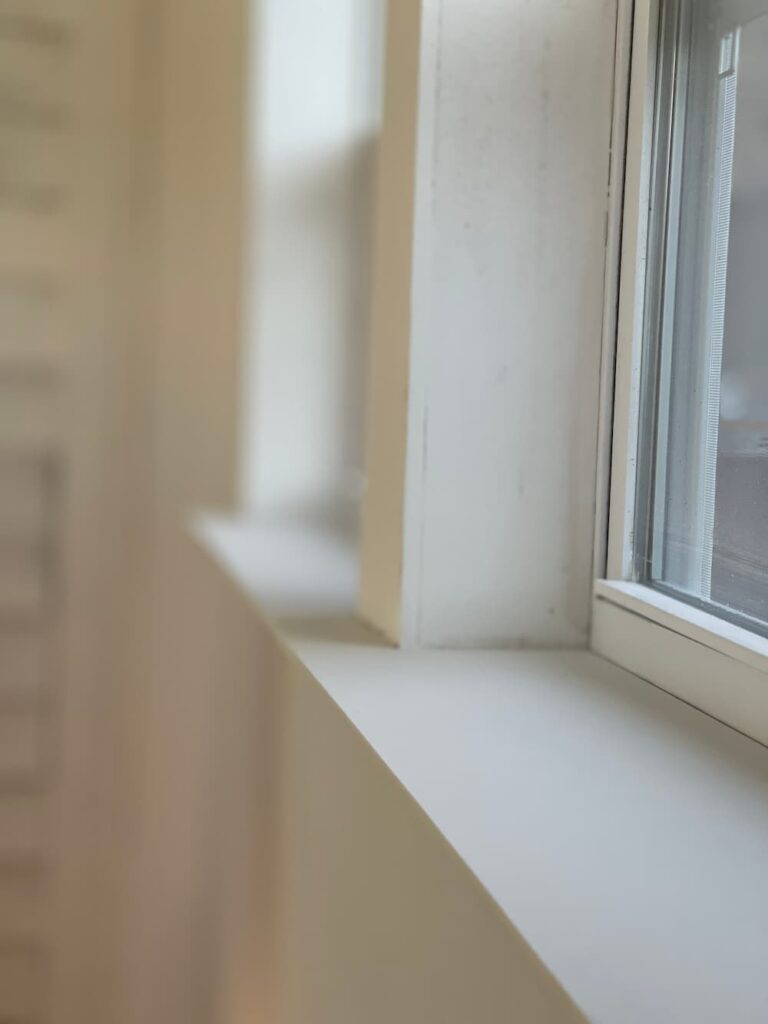 I actually got two posts done this week – woohoo.
I shared my DIY Paint Pots Turned Planters and I am in so happy with how they turned out.
Last week I shared the quart sized can and this week I made a couple gallon paint cans.
For one I used napkins and decoupaged them on to a can and then some I downloaded images from The Graphics Fairy. Carmine was at work events a few nights so I was able to do things like spray paint in the kitchen.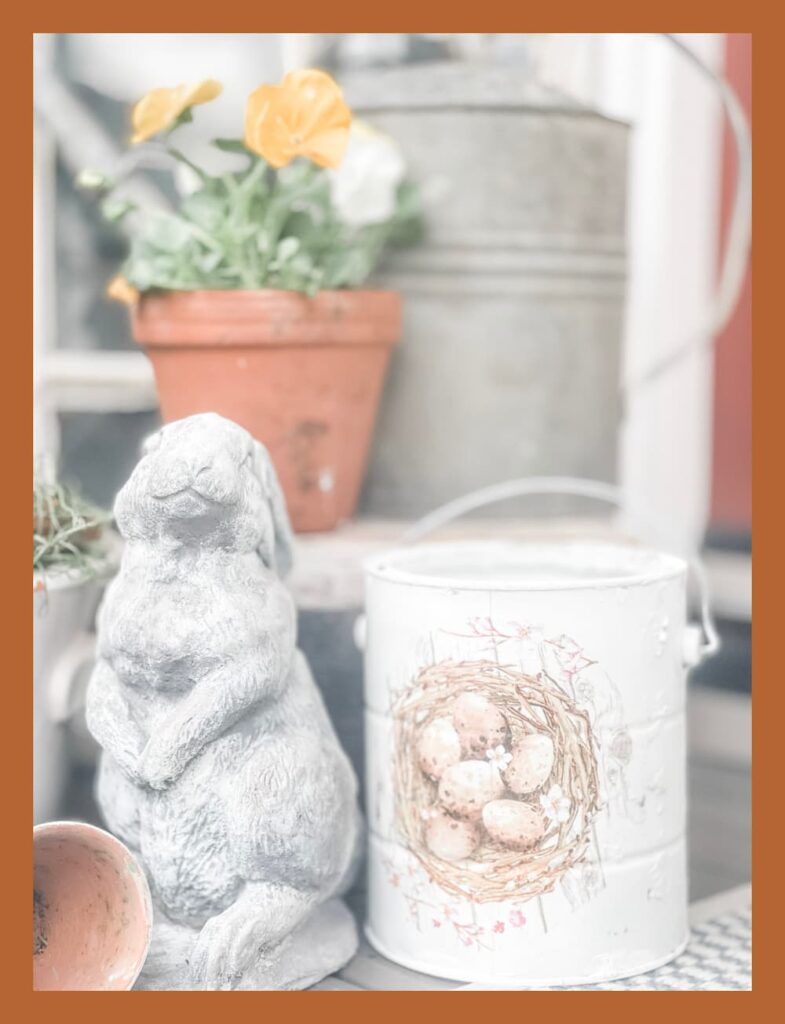 The next post was the easiest DIY ever. It was updating glass vases from the thrift store.
I had seen some at a garden store in Potomac but figured I could make them, so I did.
See my HOW TO UPDATE A THRIFTED VASE.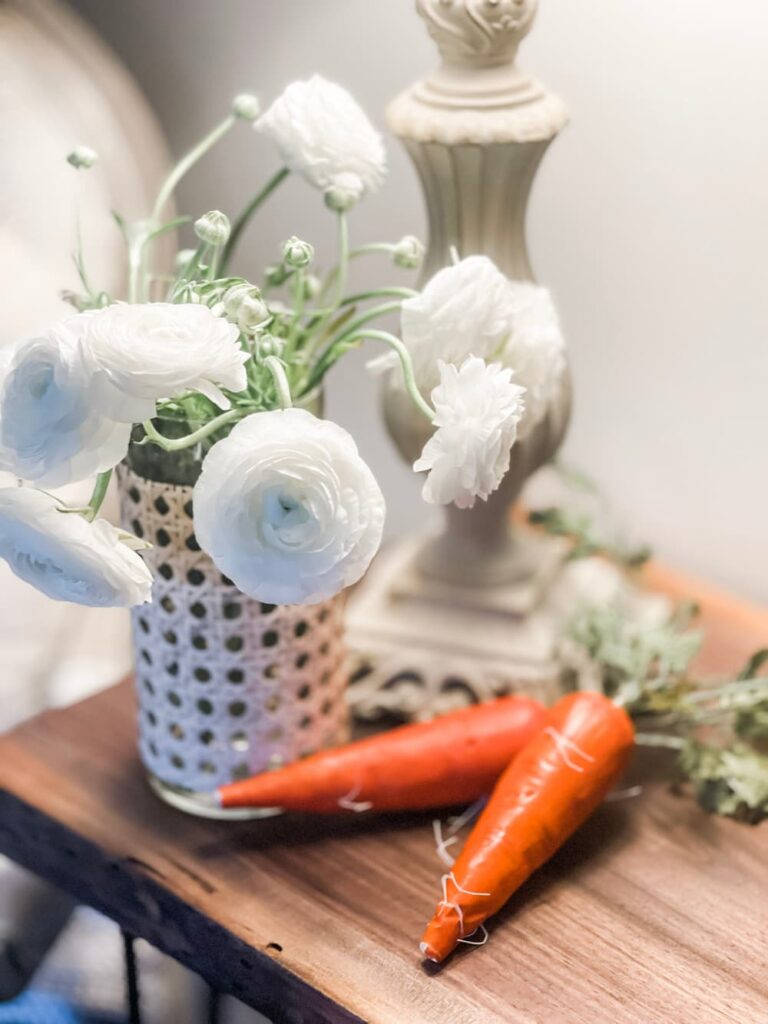 I went back to the retina specialist on Thursday and it was all good news. It will continue to change a bit but so far it seems like it worked. No more excuses to get out of dog walks.
Last night I visited with my sister and her 8 month old granddaughter for a bit while she was babysitting.
What a little chunk of joy.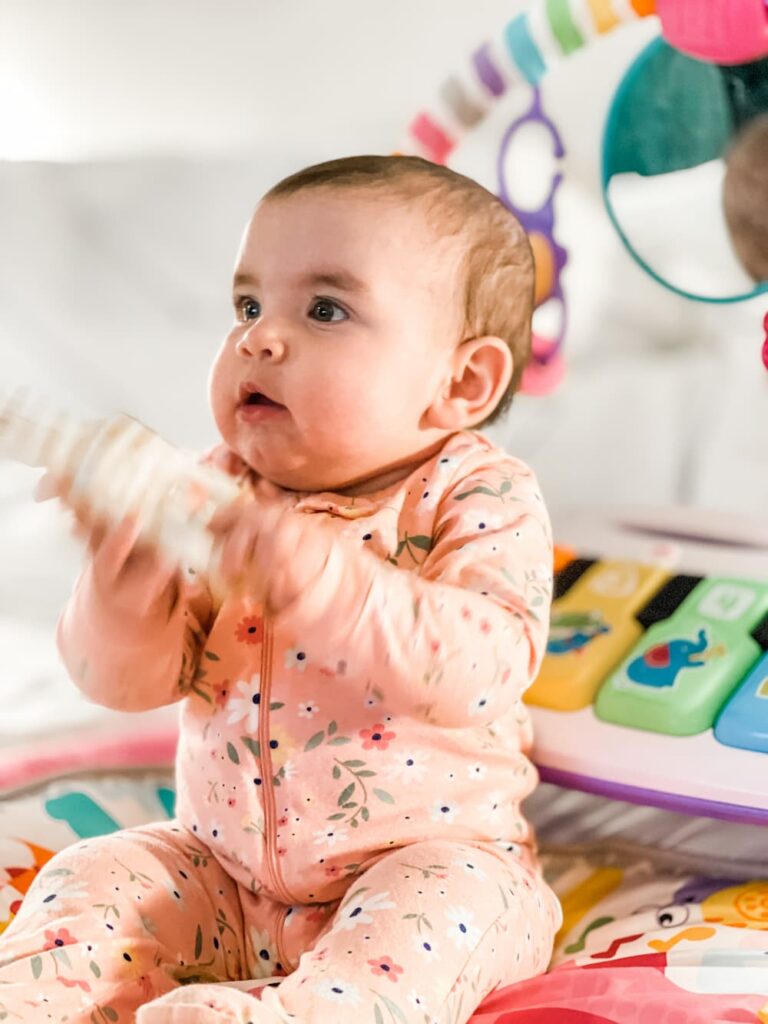 WHAT I'M WORKING ON
I've still been working with clay. Wrapping up my Handcrafted Society post for next week and putting together a video of all the members hard at work. They are such a creative group, I'm so excited to be a part.
I headed to HomeGoods and Lowes on Sunday, my first time driving since my eye surgery and filled my basket. It's called cozying up my front porch for spring, I love it, Carmine said it gives him claustrophobia.
You be the judge next week.
We are a week out from my son's relaunch party and so this weekend I've got to make my dozens and dozens of pickleball cookies. Order a few signs, print out info, create shirts for the munchkins coming and order the food and drink. Once I make my master list I'll be good to go, are you a list maker? I so am.
Oh and it's Easter the next day. Hmmmmmm, guess I'll give that some thought this weekend also. I'm excited that my sister will be heading down from PA to join us for Easter.
WHAT I'M LOVING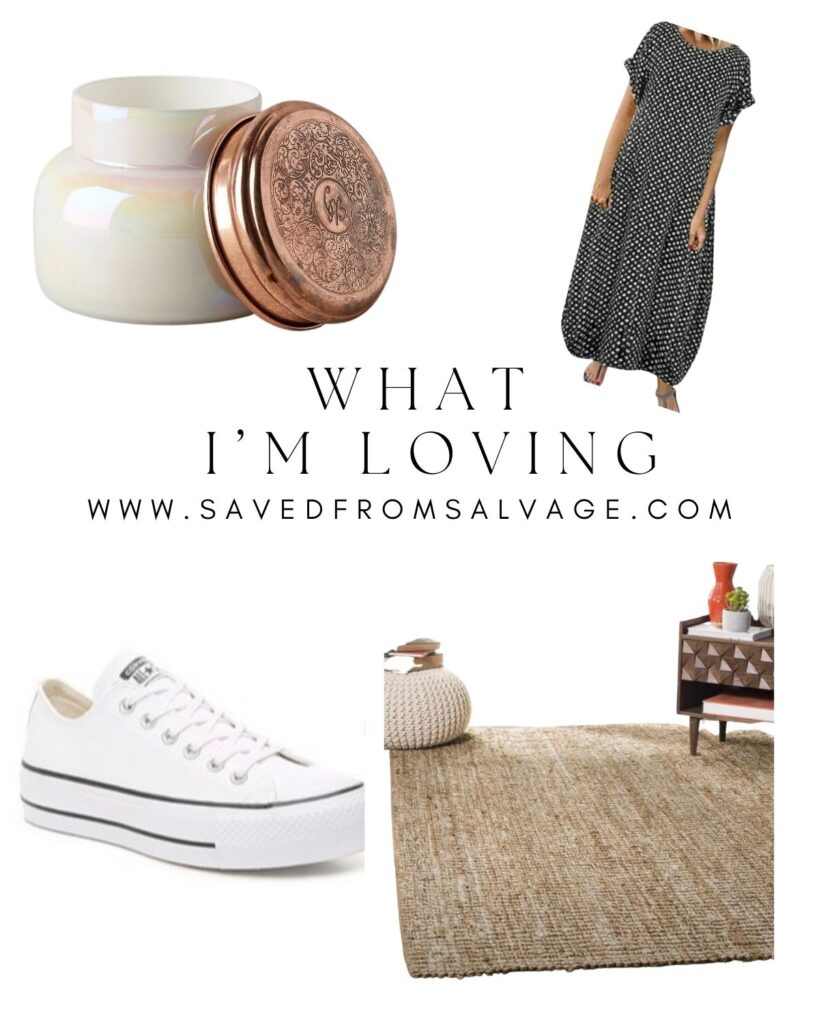 Click on any heading to see and order. This post contains affiliate links, if you purchase from these links, I receive a small commission at no additional cost to you.
Who hasn't had a pair of these? It's been awhile for me. I'v had red high tops, coral low tops and I'm ready to try some platform white. I had a time where I couldn't wear such a flat shoe but I'm excited to try these. I just should never buy white but oh well.
I have two of these on my first floor and I'm about to get another for my sunroom. I just love how neutral they are and go with everything.
I've got a few weddings this spring and so I'm on the hunt for dresses. I came across this one. Not for the weddings but I thought it looked cool and comfy for work.
I usually stock up on these at Anthropologie but I've used them all up. So it's time. I don't tire of this fresh scent especially in the spring.
HANDPICKED 4 YOU
ANNA FROM SKYLARK HOUSE
These finds are items that I have ordered, currently use and enjoy. I am linking the actual product I purchased, not a similar item.
CINDY FROM REINVENTED DELAWARE
LORA FROM LORABLOOMQUIST.COM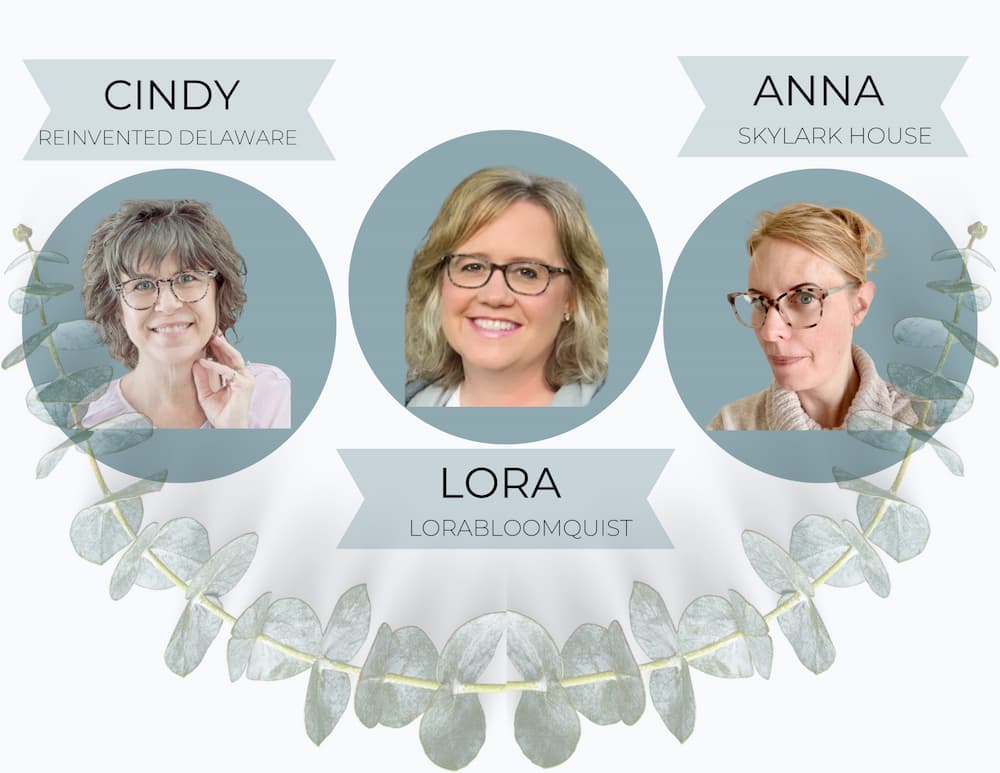 WHAT'S INSPIRING ME
This week I think every single thing I saw inspired me. So many fun spring and Easter ideas, here are a few that had me swooning. Please stop by to say hi and let them know Regina sent you.
PINECONES AND ACORNS – Back on the hit parade this week is Elizabeth from Pinecones and Acorns. I am making cookies for my son's event and Easter and I decided I want them to look like hers. How beautiful?!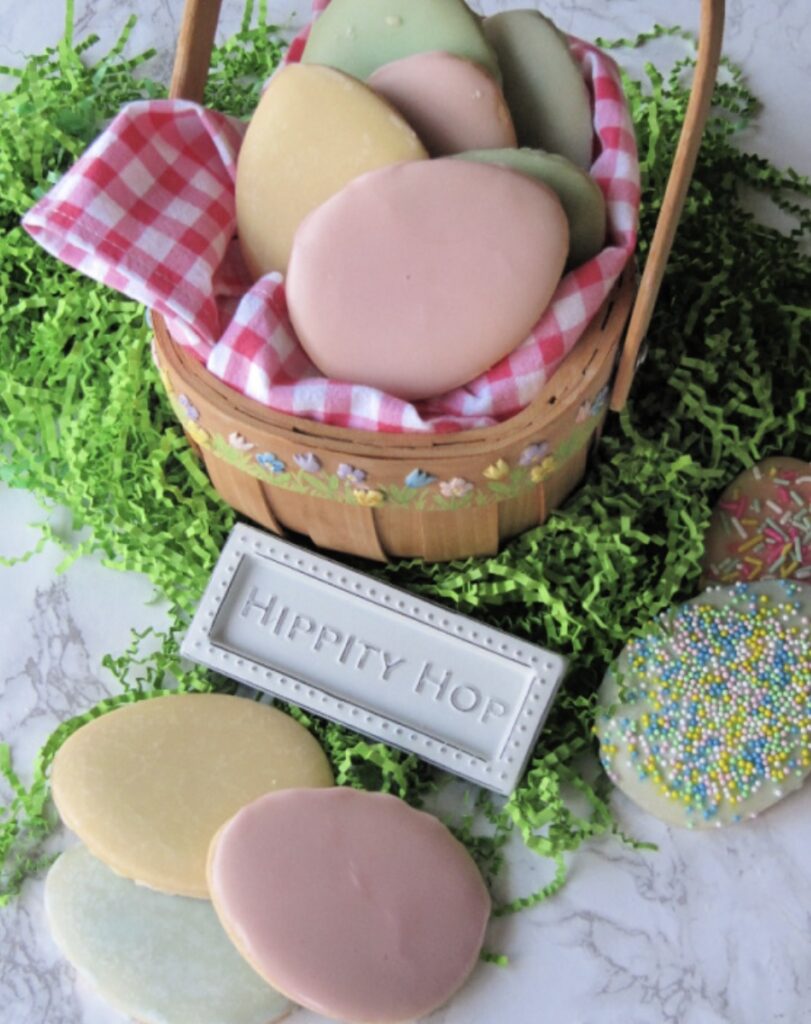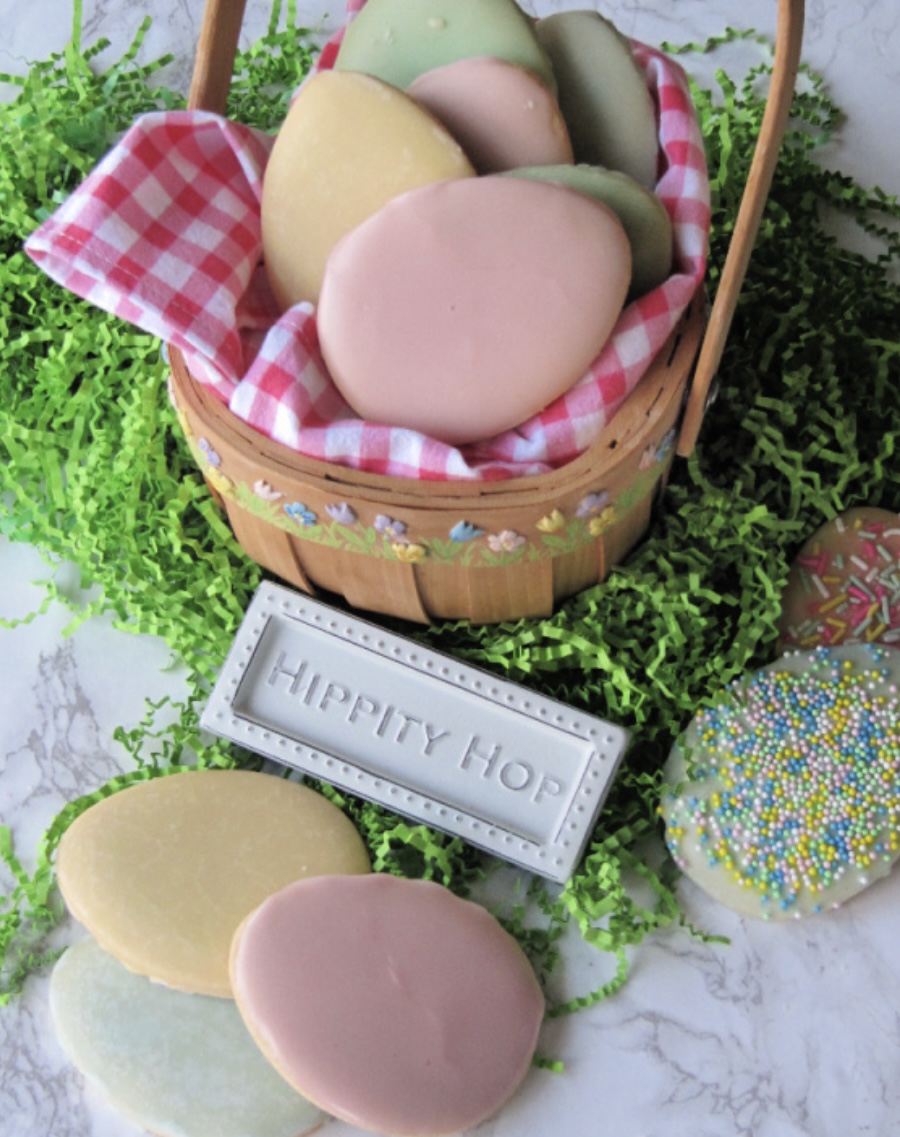 THE CROWNED GOAT – Coco from The Crowned Goat made the sweetest monogrammed Easter eggs. You have got to check them out. On the list for next year for sure.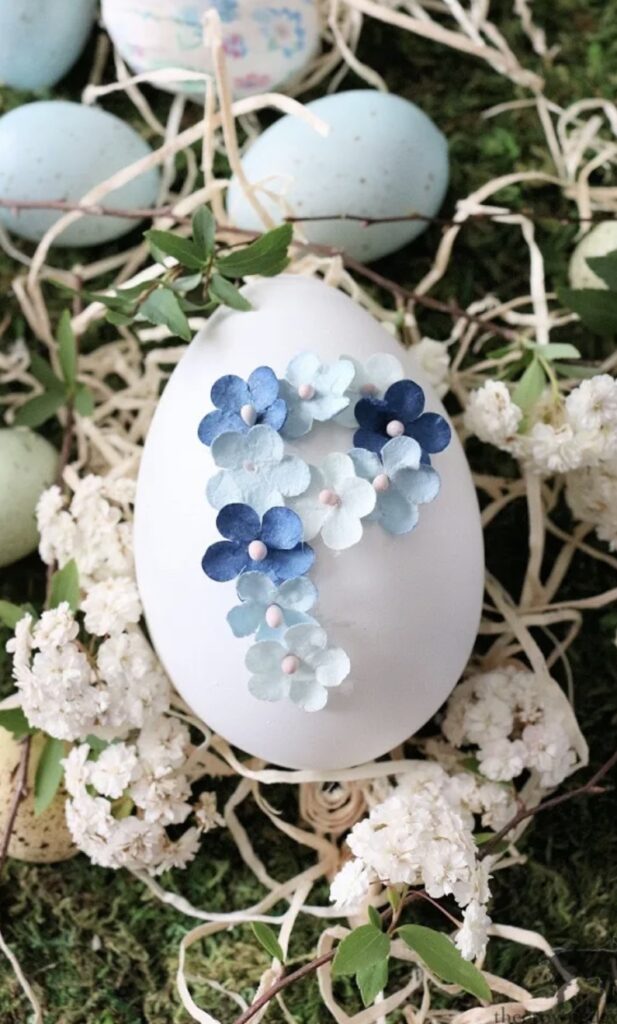 SOUTH HOUSE DESIGNS – Ok guys, you already know I love clay and Diane made the most adorable peeps and I need them in my life. Wait until you see.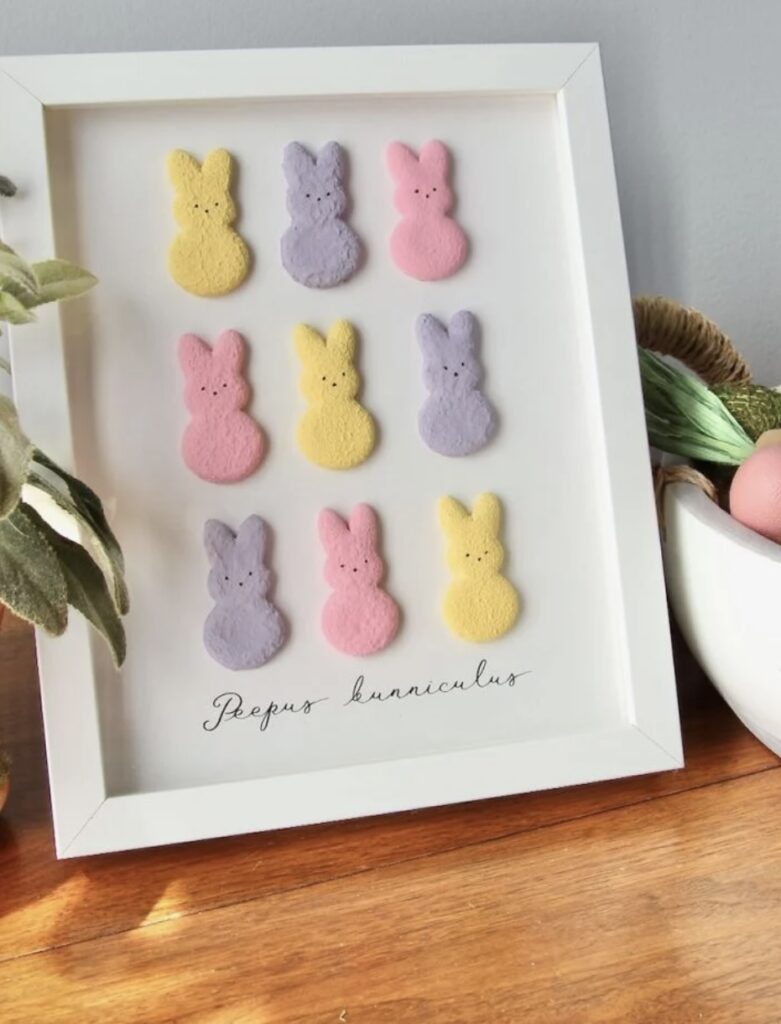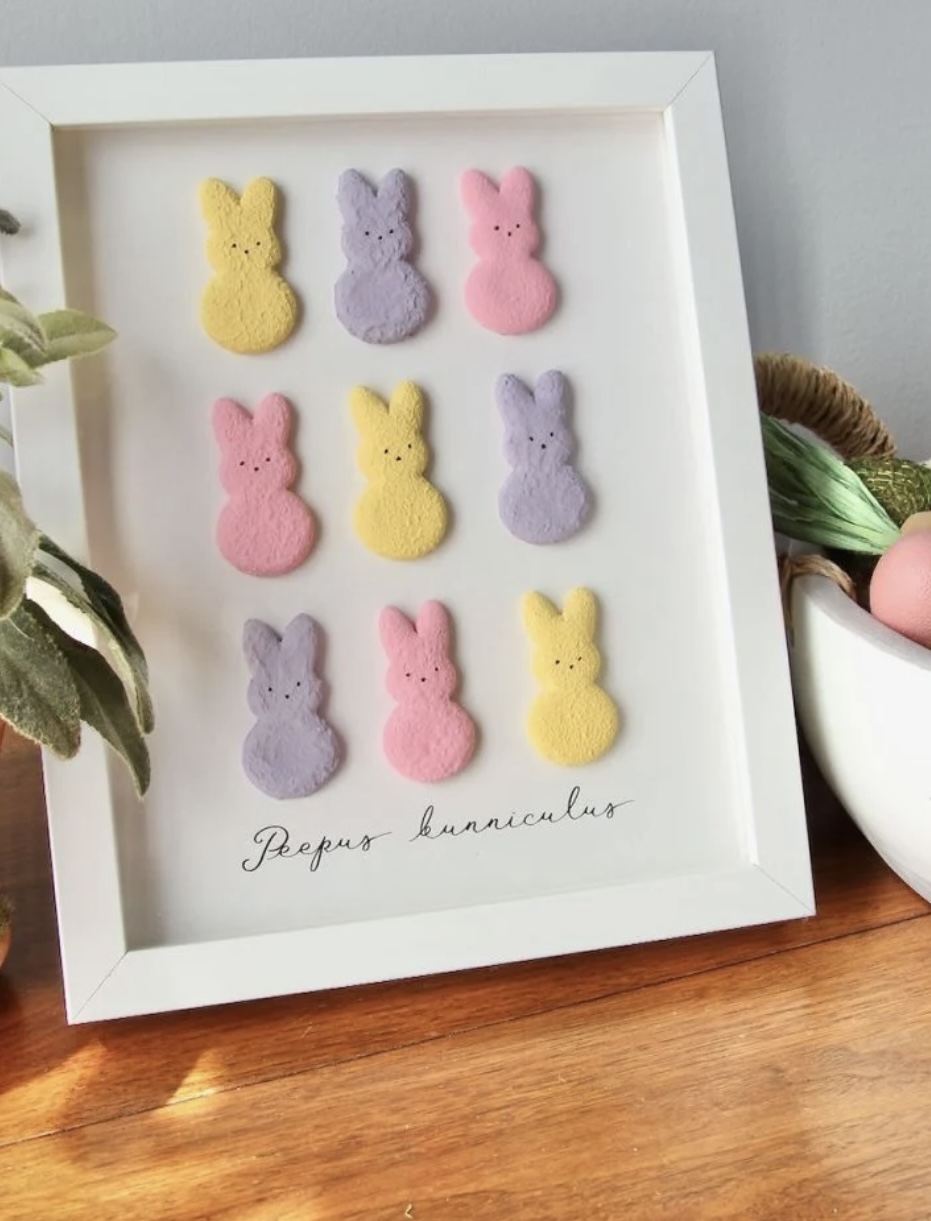 Thanks so very much for stopping by the lake. In case you missed it, you can see last week's update here.
Until next week,
XO, Regina
It's that time of year when we are searching for the perfect gift. Functional, useable, beautiful, unique. You can stop searching and start making. These DIY Hand Dipped Pinecone Fire Starters make a perfect gift for neighbors, friends, housewarming or hostesses. Come see just how easy these are to create in an afternoon. Hi, I'm…

Hi and welcome to November and Lately on the Lake. Last weekend it was in the 80's, I woke up Thursday and it was 29. Yuck. I know many of you have already seen that white stuff. Today I'm sharing what I've been up to, what I'm working on, what I'm loving and what's inspiring…

Do you love to use natural elements at the holidays? I do and today I'm sharing how to DIY a faux grapevine tree for Christmas. Inspiration came from the holiday shop at Terrain. If you've not been, it's a great outing for inspiration and gifts. There are two in Pennsylvania that are a few hours…